13 Best Beach Camping Spots
Fall asleep to the sound of the waves hitting the shore and wake up to explore some of the best beaches in the West
Hawaii
It goes without saying that Hawaii is one of the best places to beach camp. Warm weather, calm nights, and salty swimming make for the perfect outdoors getaway. While most have campsites, you can't go wrong with these beachfront spots.
Hāpuna Beach State Recreation Area, Waimea, Hawaii
You don't have to worry about lugging around a tent (or forever filling it with sand) here. Hapuna Beach has six 4-person A-frame shelters for overnight guests (tents and RVs are not allowed). The shelters are fully screened rooms with wooden sleeping platforms and a picnic table outside. There's also a shared stove, refrigerator, and tables on site, which means you can travel lightly. When calm, the waters are perfect for swimming and won't impede playing on the beach. Shore breaks make for adrenaline-filled bodysurfing, but you can always enjoy the coastal trail when the water's rough. Reservations must be made at least 7 days in advance; From $30; $5 park entry fee; flush toilets; cold showers;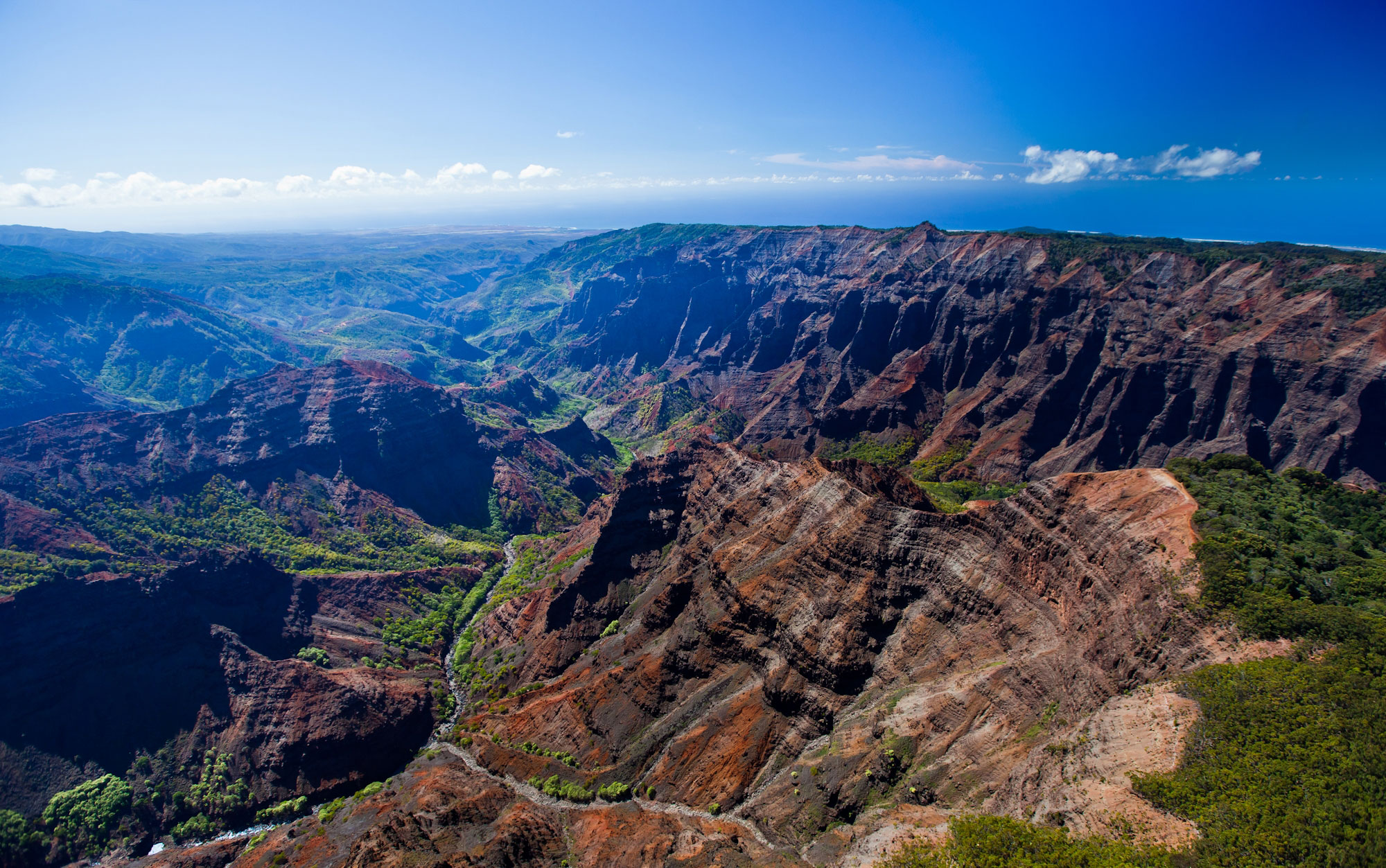 Nāpali Coast State Wilderness Park, Kauai
One of the most popular hikes and beach campsites in the West, the Nāpali Coast features bucket list-worthy camping and hiking. For the full experience, hike the 11-mile Kalalau Trail and spend the night (or two) sleeping on the remote beach. You can also break up the trip by stopping roughly 6 miles in to camp at Hanakoa before continuing on. Water lovers can paddle in and spend the night nestled beneath the stunning pali, or cliffs. While you cannot beat the views or the experience, be prepared to rough it. There's no trash service or water on the trail. Pack in your water or have everything you need to properly treat the stream water. Even still, camping permits typically sell out months in advance. From $15/night; composting toilets; no potable water;
California
Kirby Cove Campground, Golden Gate National Recreation Area, Mill Valley
Wake up to fog horns and stunning views of the Golden Gate Bridge. When it's not foggy, you can see all the way across the bay to the Presidio. Book in spring or late summer to avoid the area's notorious white-out weather (reservations can be made three months in advance). Hike the steep, mile-long trail through Monterey pine, eucalyptus, and cypress groves before breaking out into the cove below. This is one beach you don't want to bring your suit to. Even in the summer, temperatures hover between 50-65 degrees with frequent winds. Tip: Book Site 1 to be closest to the water. $30; Open March – Nov.; vault toilet; fire rings; food storage locker;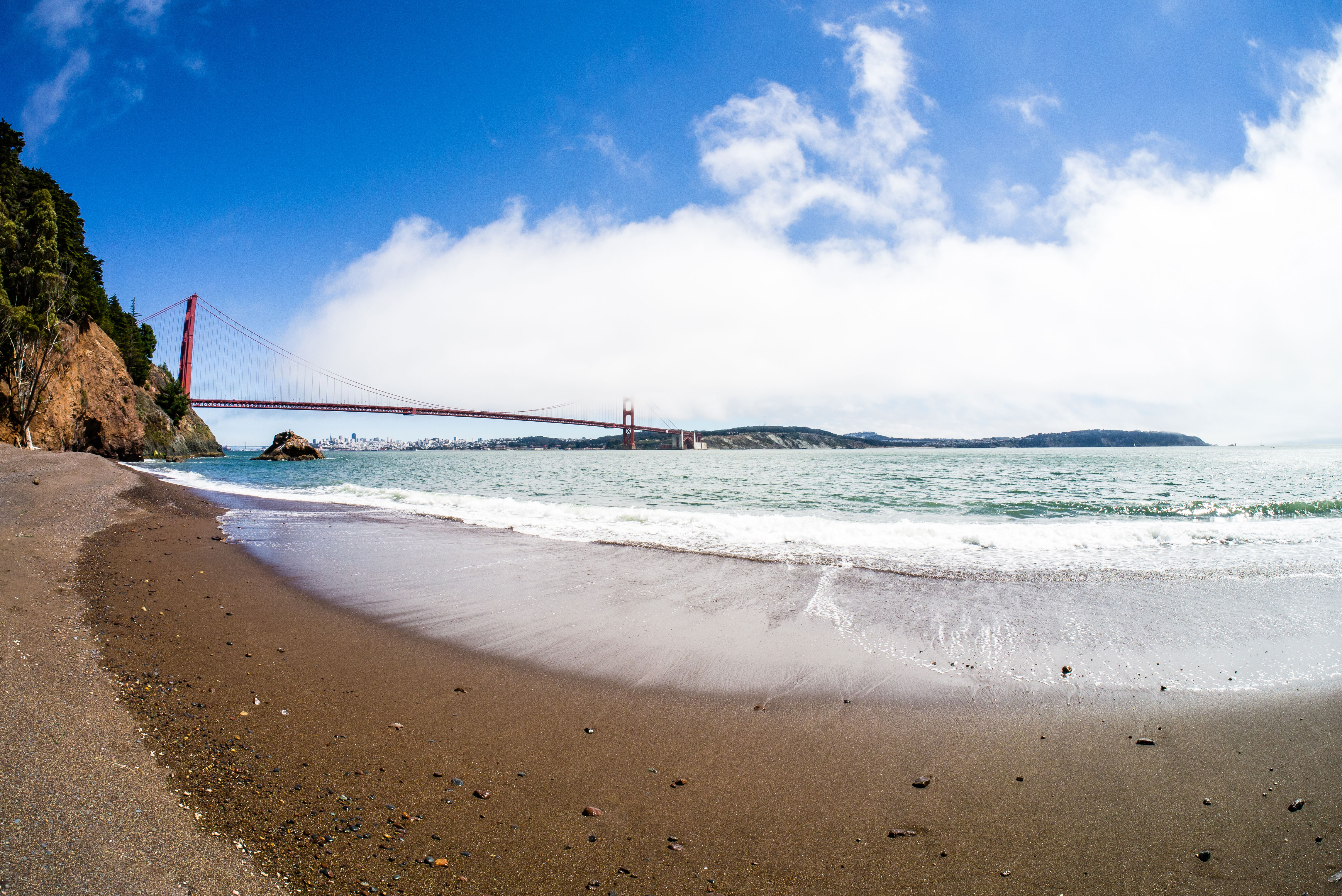 Two Harbors Campground, Catalina Island
This island getaway is as remote as you want to make it. Set up camp in the quiet campground overlooking the water before exploring the island by foot, kayak, mountain bike, SUP, or skiff. Walk into town for a hot shower, ingredients for the night's meal, or a vacation-worthy drink. Rent gear including a 4-person tent, lantern, sleeping pads, and a propane stove, or hire a $5 gear haul to get your stuff from the ferry to the site. Looking for a little more structure? Rent a tent cabin. If you really need to get away from it all, there are secluded beach camping sites seven miles from Two Harbors at . From $24/night;
Moro Campground, Crystal Cove State Park, Near Laguna Beach
Unzip the tent for stunning views of the Pacific from a bluff-top site. If you can manage to tear yourself away from the ocean, head inland in the morning for 17 miles of trails through the canyons and gentle rolling hills before cooling off back at the beach. Sites 51–60 are perched above 3.2 miles of pristine sand. From $55;
North Beach Campground, Pismo State Beach
Sites sit among pine-covered dunes bordering the beach, with privacy and wind protection. Beach walking and birding are prime activities. Winter campers can observe thousands of monarch butterflies clustered in the neighboring eucalyptus grove. From $20;
Jalama Beach County Park, West of Lompoc
For the ultimate in scenic Santa Barbara camping, this Santa Barbara County beach is one of the most beautiful in California. You have to drive 19 winding miles south from Lompoc to get here, but the trek is worth it: 109 campsites on a gorgeously unspoiled sweep of coastline. You probably won't want to get more than your shins wet—the water can be cold and rough—but surf-fishing, kite-flying, and beachcombing opportunities abound. Don't want to camp? Reserve one of the park's cabins. And order a Jalama Burger from the camp store. Campsites from $28, cabins from $160;
Doheny State Beach, Dana Point
Swimming and surfing are prime at this mile-long protected beach. Try to snag a beachfront site on the sand ($35). Don't miss the spectacle of the small, silver fish called grunion laying their eggs in wet sand on the beach during full moons in June through August. From $25;
Oregon
Sandbeach Campground, Oregon Dunes National Recreation Area, Siuslaw National Forest, Tillamook County
Yes, the views are nice and of course it's a plus to relax on the beach, but the real attraction here is the 1,100-acre coastal sand dunes area that's open for exploring and off-roading. Paved parking spaces at Sandbeach make it easy to tow in the toys without worrying about getting stuck. An off-road vehicle loading ramp makes it easy to unload and pack up. When you're done playing in the sand, head to the nearby Sand Lake Estuary for crabbing, kayaking, fishing, and swimming. East Dunes and West Winds Campgrounds also have sites if Sandbeach is full. $25/night; reservations from April 1- Oct. 16; flush toilets.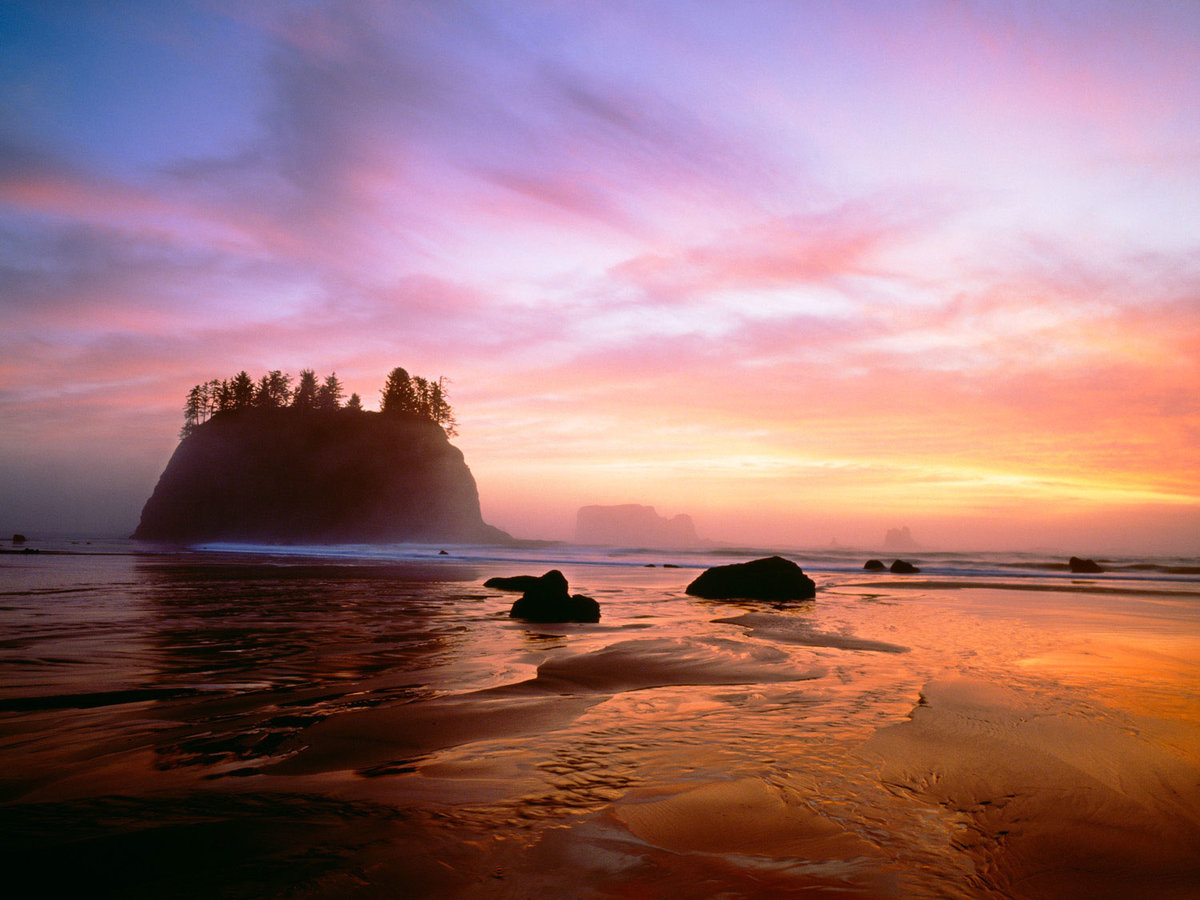 Washington
Second Beach, Olympic National Park
You'd never guess that Second Beach is less than a mile from the trailhead. The rugged coastline and lack of facilities make it feel like you are in the remote wilderness. Campers can pitch a tent anywhere on the beach and explore the natural arches, wind-blown headlands, and old-growth forests. All food, scented items, and garbage must be kept in bear canisters to keep out overly-curious raccoons and bears. Skip the busy summer months and snag a spot in March, April, or October to watch the whales feed along the coast as they migrate. $15, plus $25 park entrance fee and $8/person/night camping permit required; no potable water; vault toilet; no reservations
Alaska
Black Sand Beach, Prince William Sound
Cap off the ultimate Alaskan paddle with an overnight on a remote black sand beach alongside beached icebergs. Watch water cascade down the glaciers from camp. Tents should be placed on the sand to protect the sensitive forest floor; just be sure to check the tides before setting up. Bear-proof canisters and low impact camping are required. Free; no amenities;
British Columbia, Canada
Wya Point Campground, Ucluelet
Hidden in the coastal forest a few kilometers outside of Ucluelet, Wya Point Resort has something for everybody. Explore secluded coves and hidden rock pools while walking the sandy beach. Each tent site is separated by bushes and trees to reduce noise and give you some privacy. RV sites and glamping yurts are also available. Ocean sites $50/night CA, RV and forest sites $30 CA; flush toilet; dogs allowed;
Bella Pacifica Campground, Tofino
The whole family will enjoy the beachfront camping along Vancouver Island's MacKenzie Beach. The private campground offers plenty to keep everyone busy, but it's also the perfect base camp to explore Long Beach, Tofino, or the . Sites 1-7 are practically on the sand, and 8-17 are also beachfront. Reservation required; from $42 CA; open March 1 – Nov 5; flush toilets; pay showers;